Collaborations and Partnerships
We are ever on the lookout for like-minded organizations, that could collaborate and partner with us, and help to dramatically enhance the impact, coverage, and reach of our combined efforts. If you are part of a Society, Trust, Foundation, or any other kind of Not-for-profit entity, whose Vision, Mission, and Values resonate with ours, please feel free to contact us. We are open to exploratory conversations that would yield projects, actions, and initiatives that would bring us closer to the achievement of the SDGs and the creation of a Wholesome World that Works for All.
Our Current Collaborators/Partners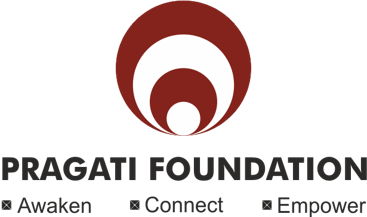 The Pragati Foundation
The Pragati Foundation works toward Empowering the underprivileged for the co-creation of sustainable and joyful livelihoods
We would like to invite you to join hands with us!