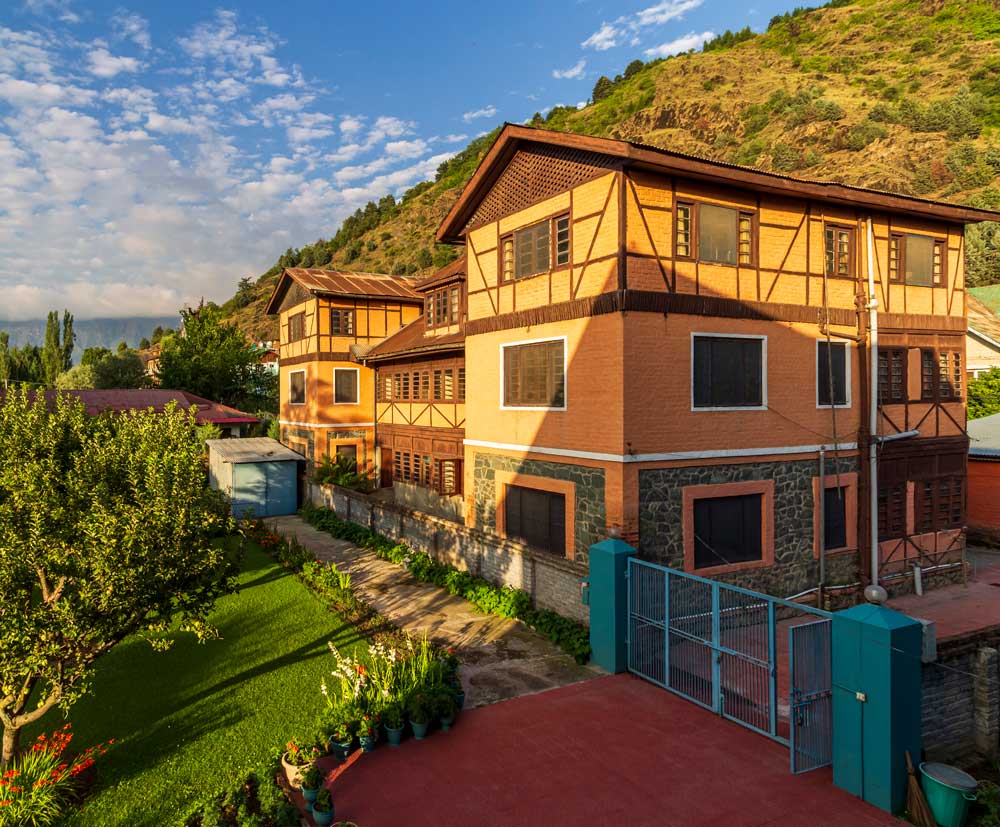 The Foundation's World Unity Centre is located in the Buchwara locality of Srinagar, in the Union Territory of  Jammu and Kashmir, India. It is a place nestled between the Dal Lake, and the Shankaracharya hill.
The elegant campus is secure, with fully functional accommodation, meeting rooms, a library hall, and an open garden space for outdoor meetings and interactions
Researchers and Volunteers, working in the region can also be accommodated at the WUC campus. It can also be used as a center for Retreats, Conferences, and Workshops for anyone committed to working for the vision of FPCL. Volunteers will be encouraged to work out of the campus, and contribute their time and gifts for the healing of Kashmir and the rest of India while also fostering a wholesome and inclusive paradigm of development and progress aimed at the well-being of all.