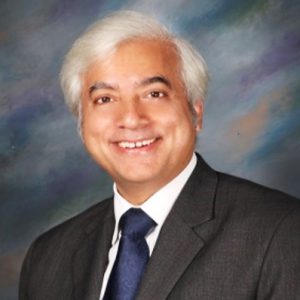 Bharat Wakhlu is the Founder and President of The Wakhlu Advisory, a Strategic Consulting and Leadership Development organization. As a Transformational Thought-Leader, a Futurist, and an Innovative and Ethical Value-Creator, he interacts with leaders in all walks of life, and inspires them to work wholesomely; and in ways that enhance the well-being of people, our planet, and all life forms. He is a strong votary of the role of businesses in ensuring the achievement of Sustainable Development Goals and helps business owners and executives to transition from the destructive and harmful linear-models of business to those that are circular and less wasteful.
Bharat is a First-Class Mechanical Engineer from BITS, Pilani, a Post Graduate from the Indian Institute of Management, Bangalore, and has advanced Management diplomas from INSEAD, France, and the University of Pennsylvania's Wharton School of Business. He worked with the Tata Group – in India and the US – for over three decades, having joined them through the prestigious Tata Administrative Service. He also served the Sikorsky Aircraft Corporation (now a Lockheed Martin company) as its Managing Director for India.
He is the author of four books – covering Total Quality, Ethics, Governance and Values (with Dr. E. Sreedharan, India's Metro Man), a novel, Close Call in Kashmir, and, his recent most work (co-authored with his wife, Savita) entitled, "Navigating the Maze – Simple, Smarter Strategies to Fast-track Success".
A Fellow of the American Society for Quality (ASQ), and of the All India Management Association, he served till recently as the Chairman of the Board of ASQ South Asia, and a Board Member of AFS, India. He is a Founding-Director of the Resilient Leadership and Change Masters, LLP.
He is fluent in six languages and is a drone-hobbyist.